Weekly Update from CCM
Good morning, students! Here's another awesome weekly update from Catholic Campus Ministry! Today, Feb. 3, is the feast of St. Blaise, a rather obscure 4th century saint who is nevertheless associated with a special tradition in both the East and West of the Church. Scroll down below this week's schedule to learn more about St. Blaise.
TUESDAY (Today)
Adoration from noon till 12:30 in the chapel.
Community Table volunteer service from 3:30-6:00. Meet at CCM by 3:15 to ride over with us. We have room for 4 or 5 students, so let us know if you plan on joining us this week.
WEDNESDAY (Tomorrow)
Evening Prayer in the chapel at 6:00pm
Supper @ the Center from 6:30-8:30. Pasquale is our chef this week, and Katelyn and Bekka will be leading our after-dinner program. The topic this week is, "Should I Eat the Apple?" It will be an interactive discussion about pleasure, desires and right order. It will also introduce some great topics to get us thinking about Lent (which is coming up faster than you know).
THURSDAY
Cat Fair in the UC Grand Room from noon till 3:30. CCM will have a table set up to showcase our awesome ministry. Please come by and see us! If you can spare some time to help staff our table, please let me know.
Small Group scripture study/discussion from 5:30-6:30 on the second floor of the UC.
Simply Stitched meets at CCM at 8:00pm. If you can knit or crochet, or want to learn how to help make items for charity, please come!
SUNDAY
Confession/Rosary at 3:30pm
Mass at 4:00pm
Credo from 5:15-6:30. As last week's Credo discussion was postponed for the Superbowl, this week we will be discussing the topic of "Life & Death" issues. We'll talk about the morality of issues such as the death penalty, euthanasia, abortion, self-defense, just war and so forth. Come with your questions!
NEXT MONDAY
Small Group scripture study/discussion meets in Balsam Lobby from 6:30-7:30. All are welcome to participate!
GIVE YOUR HEART AWAY
Feb 14-16. For those who registered to attend this service weekend sponsored by the Diocese of Charlotte, thank you! If you have not done so already, please remember to bring your registration fee to me this week.
FAITH FACTS
Today is the feast of St. Blaise. St. Blaise was an early fourth century bishop and martyr about whom very little is known. But he has long been venerated in both the east and west for his miraculous healing abilities. According to legend, even animals would come to him for healing (though they would never disturb him while he was at prayer). After Blaise was arrested for his Christian faith, he continued to heal people while in prison, including a little boy who was choking on a fish bone. For this reason, the intercession of St. Blaise has long been invoked for healing of all sorts of throat ailments.
Coming as it does the day after Candlemas (the popular name of the Feast of the Presentation of the Lord on Feb. 2, which includes a special procession and blessing of candles), the St. Blaise throat blessing is administered using two crossed candles placed at the throat. Fr. Voitus will be offering the throat blessing after the 9:00am daily Mass at St. Mary's today, but he will also be administering it after all Masses this coming Sunday, including our 4:00pm campus Mass. Anyone, whether Catholic or not, or whether you have a throat ailment or not, is welcome to come forward after Mass and receive this blessing.
For more information on St. Blaise and the blessing of throats,
click here
O glorious St. Blaise, who by your martyrdom left to the Church a precious witness to the Faith, obtain for us the grace to preserve within ourselves this divine gift, and to defend — without concern for human respect — both by word and example, the truth of that same Faith, which is so wickedly attacked and slandered in these our times. You miraculously restored a little child who was at the point of death because of an affliction of the throat.

Grant us your mighty protection in similar misfortunes. And, above all, obtain for us the grace of Christian mortification, together with faithful observance of the precepts of the Church, which keep us from offending almighty God. Amen.
—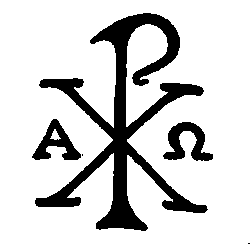 WCU Catholic Campus Ministry
Matthew Newsome, MTh, campus minister
(828)293-9374 | POB 2766, Cullowhee NC 28723