Fellowship Dinners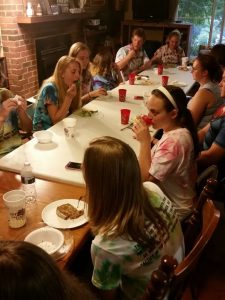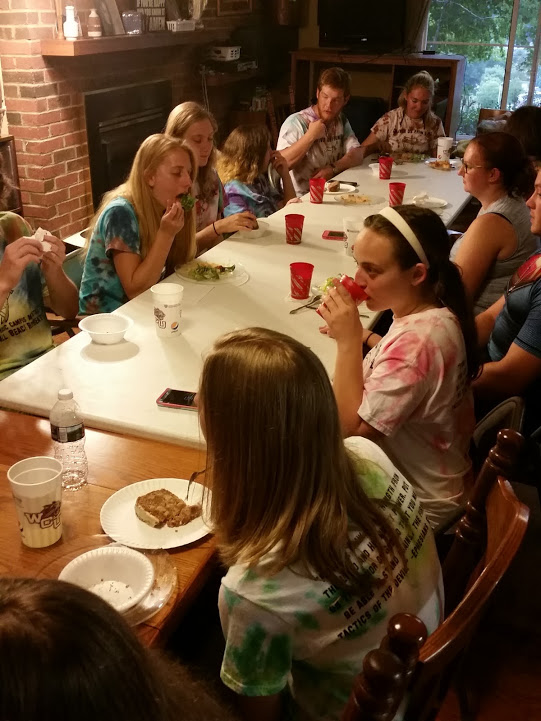 We gather as a community every Wednesday night at 6:00 to share a home cooked meal. We believe there is value in sitting around a table together and breaking bread as a Christian community.
After we eat, our student leaders present a faith-based program. This might be a presentation, discussion, guest speaker, or a fun game night. Whatever the program, it is always centered around a personal experience of the Catholic faith.
Students are invited to stay after the program for a mid-week Holy Hour. We offer Evening Prayer (Vespers) from the Liturgy of the Hours with Eucharistic Adoration in our chapel immediately following our program.
Our Wednesday Schedule