Friday "Grace Before Meals"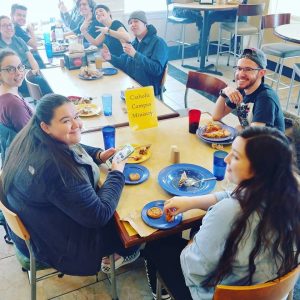 Every Friday during the fall and spring semesters we offer weekday Mass in our chapel at 12:15 pm. After Mass, students from our campus ministry meet together with our campus minister in the upstairs cafeteria at Courtyard Dining from 1:00 to 2:00 pm for lunch. No program. No agenda. Just a shared meal and fellowship.
Join us! Look for the "Catholic Campus Ministry" sign. We usually try to grab a table near the top of the stairs.