Retreats
Students are offered a variety of retreat experiences each year through Catholic Campus Ministry. Our campus ministry at WCU organizes one retreat each semester for our students. In addition, we participate in Diocesan events with college students from other campuses, including the annual Eucharistic Congress and College Discipleship Retreat in the fall semester, and the Give Your Heart Away service weekend in the spring semester.
Fall 2021 Retreats
Note! As of Sept. 4, the Eucharistic Congress and our Fall Beach Retreat have been cancelled due to rising concerns about the spread of Covid-19.
Eucharistic Congress: Sept 17-18, 2021, in Charlotte, NC
Fall Beach Retreat: Oct 1-3, 2021, at Folly Beach, SC.
The diocesan College Discipleship Retreat is being held locally at each campus as a day of reflection on Nov. 13, 2021. Registration is free. The day will include talks, groups discussion, prayer, a hike, fellowship and food.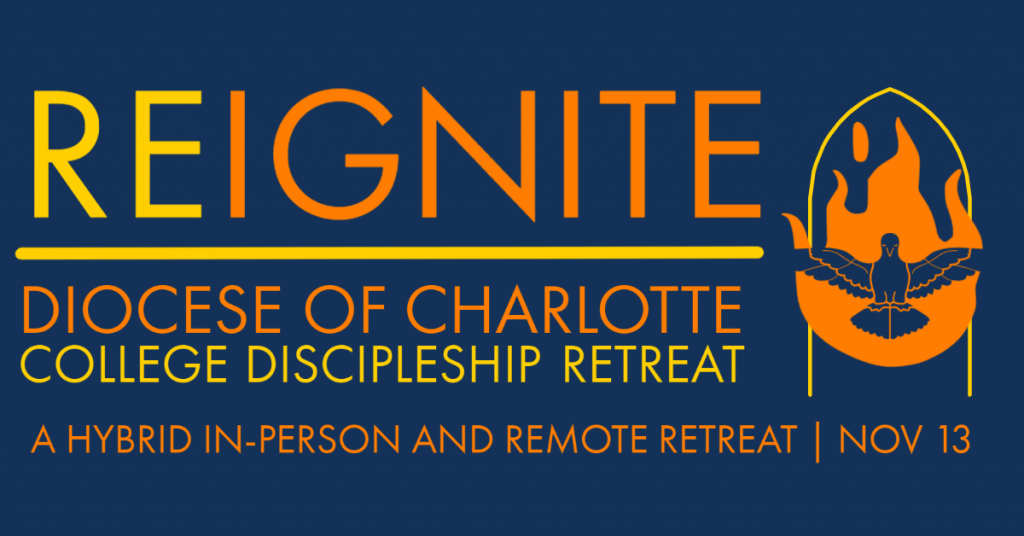 ---