Prayers Before Exams
Prayer of St. Thomas Aquinas
St. Thomas Aquinas is the patron saint of students, so it's a good idea to invoke his intercession before and during study, as well as before tests and exams. These are prayers written by him for clarity in study.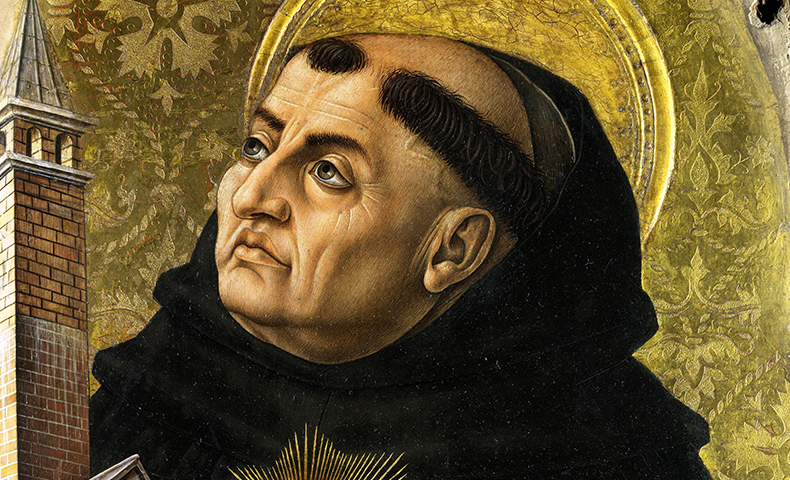 Ineffable Creator, Who out of the treasures of Thy wisdom has appointed three hierarchies of Angels and set them in admirable order high above the heavens and has disposed the diverse portions of the universe in such marvelous array, Thou Who art called the True Source of Light and supereminent Principle of Wisdom, be pleased to cast a beam of Thy radiance upon the darkness of my mind and dispel from me the double darkness of sin and ignorance in which I have been born.
Thou Who makes eloquent the tongues of little children, fashion my words and pour upon my lips the grace of Thy benediction. Grant me penetration to understand, capacity to retain, method and facility in study, subtlety in interpretation and abundant grace of expression.
Order the beginning, direct the progress and perfect the achievement of my work, Thou Who art true God and true Man and livest and reigns for ever and ever. Amen.
And:
Come, Holy Spirit, Divine Creator, true source of light and fountain of wisdom! Pour forth your brilliance upon my dense intellect, dissipate the darkness which covers me, that of sin and of ignorance. Grant me a penetrating mind to understand, a retentive memory, method and ease in learning, the lucidity to comprehend, and abundant grace in expressing myself. Guide the beginning of my work, direct its progress, and bring it to successful completion. This I ask through Jesus Christ, true God and true man, living and reigning with You and the Father, forever and ever.
Amen.
Prayers to St. Joseph of Cupertino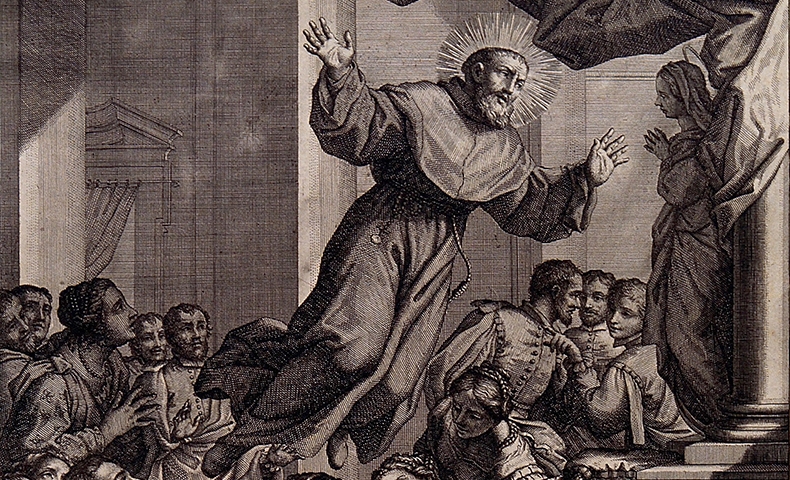 St. Joseph of Cupertino was a seventeenth century Franciscan friar. If St. Thomas Aquinas was one of the most intelligent people who ever lived, St. Joseph of Cupertino was… not. 🙂
Joseph was known as a holy man, very devoted to prayer — so much so that he is reported to have frequently levitated during prayer. But he had trouble in his studies. He was reportedly absent-minded and a slow learner. He struggled in his seminary education, but during his final examinations, his examiner is said to have only asked him questions he knew the answers to, allowing him to pass and go on to ordination. His intercession is often invoked by students before exams.
O Great St. Joseph of Cupertino who while on earth did obtain from God the grace to be asked at your examination only the questions you knew, obtain for me a like favor in the examinations for which I am now preparing. In return I promise to make you known and cause you to be invoked.
Through Christ our Lord.
St. Joseph of Cupertino, Pray for us.
Amen.
And:
O St. Joseph of Cupertino, who by your prayer obtained from God to be asked at your examination the only preposition you knew. Grant that I may like you succeed in the [name of the class] examination. In return I promise to make you known and cause you to be invoked.
O St. Joseph of Cupertino pray for me
O Holy Ghost enlighten me
Our Lady of Good Studies pray for me
Sacred Head of Jesus, Seat of divine wisdom, enlighten me.
Prayer Before Studying
Finally, here is another good prayer to make before studying which we would like to share. Remember to also pray for your professors and fellow students during exam week, and know that your campus minister and pastor will both be praying for you during this time, as well!
God of Wisdom, I thank you for the knowledge gained and the learning experiences of the semester. I come to you this day and ask you to illuminate my mind and heart. Let your Spirit be with me as I prepare for exams, guiding my studies, and giving me insight so that I can perform to the best of my ability. Please grant me the strength to handle the pressure during these final days of the semester, the confidence to feel secure in my knowledge, and the ability to keep an appropriate perspective through it all. Help me to keep in mind what is truly important, even as I focus my time and energy on these tests in the immediate future. Finally, may I sense your peace in knowing that I applied myself to the challenges of this day.
Amen.
---