CCM Update – Part 2
Dear Students,
I left two very important items out of my update email last night.
1. SMALL GROUPS
We are trying to select the best days and times to hold our small group sessions next semester. If you are interested, or even think you might be interested, please fill out the doodle poll at the link below.  Filling out the poll is not a commitment, but it does help us determine the times most people are available.
If you were not able to participate in a small group this semester, here's what they are all about.  Small groups meet on various days in different locations around campus, such as the UC or in a dorm.  They are anywhere from 3 to 8 students, one or two of whom act as facilitators, who gather to pray and discuss a particular passage of scripture.  It's kind of like a Bible study, but more like lectio divina done in a group (for those familiar with that form of prayer). The focus is on praying with the scriptures, but small group members also catch up on their weeks, support one another in prayer, and encourage each other in the faith.  Each small group meeting lasts about an hour.  We encourage you to get involved during the spring semester!  We'll be announcing small group times and locations before the start of classes in January.
2. SPRING PARKING STICKERS
You can purchase your Spring 2014 parking sticker in advance at the Catholic Student Center.  The price is $50 per semester, and we don't oversell.  It's a great way to not only guarantee a parking spot on campus, but also support your campus ministry!  I'll have the spring stickers available in my office starting today.
Thanks and God Bless!
Matt
—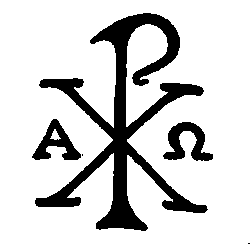 WCU Catholic Campus Ministry
Matthew Newsome, MTh, campus minister
(828)293-9374  |   POB 2766, Cullowhee NC 28723