Weekly Update from CCM
Good morning, students!  I hope your week is off to a great start and you are managing to dry out a bit.  This is the penultimate week for our regular CCM activities so we hope you can join us as we round out the year.
TUESDAY (Today)

Adoration in the chapel from noon till 12:30.
Community Table volunteer service from 3:30 to 6:00pm.  Meet at CCM by 3:15 to catch a ride over.

WEDNESDAY (Tomorrow)

Adoration in the chapel from 5:30 to 6:15pm.
Evening Prayer in the chapel at 6:00pm.
Supper @ the Center at 6:30.  Pasquale and Shawn are cooking up an Italian feast for us, including penne pasta with cream sauce, garlic bread and Ceasar salad.  We have a fun program planned for after dinner that will have you up and on your feet.  You don't want to miss this Wednesday!

THURSDAY

Volunteers needed to help with food prep at Half Past for our fundraising dinner at St. Mary's this Friday.  If you are free any time after noon on Thursday and can lend a hand, please message me.
Small Group scripture study meets on the UC balcony at 5:30pm.
Simply Stitched knitting and crochet group meets at CCM at 8:00pm.

FRIDAY

Annual Fundraising Dinner at St. Mary's from 6:00 to 8:00pm.  We will need lots of help before the dinner to finalize the food prep and set up the hall; help during dinner to serve beverages and work the kitchen; help after the dinner to clean.  If you are available at all on Friday from noon on to lend a hand, please message me.

SATURDAY

Year End Cook-Out at my house with Baby Shower for Lexi, from noon till 4pm.  If you have not received the Facebook invitation and would like to attend, please message me for directions.

SUNDAY

Rosary/Confessions at 3:30pm
Mass at 4:00pm
Credo from 5:15-6:15pm.  Our discussion this week will be on the sacrament of Marriage.  Come with questions!

NEXT MONDAY

Small Group scripture study at 10:30pm in Starbucks.
ATTENTION SENIORS!
We are planning a Baccalaureate Mass in our CCM chapel at 5:30pm on May 9.  If you and your family/friends would like to participate, please let me know approximately how many are in your group so we can get a sense of numbers.  We will have a small reception after.  
Thanks and God Bless,
Matt
—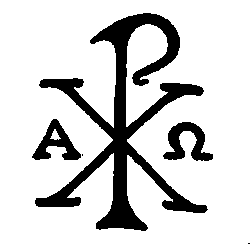 WCU Catholic Campus Ministry
Matthew Newsome, MTh, campus minister
(828)293-9374  |   POB 2766, Cullowhee NC 28723