Weekly Update from CCM
Dear Students,
Praise to our Lord Jesus Christ! We have a short week this week due to the Thanksgiving Break. Our prayers are for safe travels and an enjoyable holiday with your families and friends. Special prayers for all of those in our Pride of the Mountains Marching band who are in NYC this week for the Macy's Thanksgiving Day Parade. Be sure to tune into NBC at 9:00am Thursday morning to see our Catamounts (including a few from CCM) leading the parade!
Most of our regular weekly activities are cancelled for this week because of the break. So here is this week's (short) schedule, and a preview of next week.
TUESDAY (TODAY)
Adoration in the chapel from noon to 12:30. Come spend thirty minutes in silent prayer before our Lord!
Community Table service from 3:30-6:00. Meet at CCM by 3:15 if you need a ride over.
No Small Group this evening.
SUNDAY
Confession & Rosary at 3:30 in the chapel.
Mass at 4:00.
Credo from 5:15-6:30. The topic for our discussion will be "The Moral Act." What gives our actions moral weight? How do we evaluate whether an act is good or evil? Are we always culpable for our actions? These and other questions will be discussed. We hope to see you there!
NEXT MONDAY
Simply Stitched meets at Alex Cassell's house from 8:00-9:30pm. Meet at CCM by 7:45 if you need a ride over.
NEXT WEDNESDAY
Dec. 3 will be our final "Supper @ the Center" for the semester. We'll have our annual Advent/End of Semester/anticipatory Christmas party, with our "Grinchy Gift Exchange." Please bring a wrapped gift ($5 value) to share. After, we'll go caroling across campus!
NEXT FRIDAY
On Dec. 5. Fr. Voitus invites us to the rectory for a special St. Nicholas Day decorating party! Help Father decorate his home for the holidays. Stay tuned for the time…
FAITH FACTS: THANKSGIVING
Thanksgiving is a national holiday. It was instituted by our government, not by the Church. Nevertheless it can be considered a religious holiday in that the One we are called to express our thanks to is none other than the God who gives us all we have, and all we are. The popular image of Thanksgiving's origins involves pilgrims and natives sharing a harvest feast. But the national holiday was actually instituted by Abraham Lincoln in 1863, during the Civil War. His proclamation reads, in part:
I do therefore invite my fellow citizens in every part of the United States, and also those who are at sea and those who are sojourning in foreign lands, to set apart and observe the last Thursday of November next, as a day of Thanksgiving and Praise to our beneficent Father who dwelleth in the Heavens. (Oct. 3, 1863).
So remember to give thanks and praise to God this Thanksgiving, and every day. And remember, the word Eucharist means "thanks giving." Catholics celebrate a thanksgiving meal each and every time we attend Mass. There can never be a better way to offer thanks to God than through His Eucharistic Son.
Father all-powerful, your gifts of love are countless and your goodness infinite; as we come before you on Thanksgiving Day with gratitude for your kindness, open our hearts to have concern for every man, woman, and child, so that we may share your gifts in loving service. Through our Lord Jesus Christ, your Son, who lives and reigns with you in the unity of the Holy Spirit, one God, for ever and ever.
—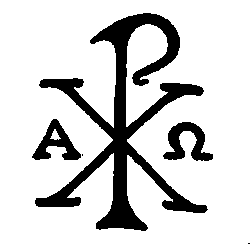 WCU Catholic Campus Ministry
Matthew Newsome, MTh, campus minister
(828)293-9374 | POB 2766, Cullowhee NC 28723