When Does the Christmas Season Begin?
There is a debate that occurs every year around this time. When is the official start of the Christmas Season? Some argue that it begins the day after Thanksgiving. For others, it's not until Dec. 1. Most of these hallmarks are purely secular, such as when Santa appears in the Macy's Thanksgiving Day Parade, or when the TV networks begin their "25 Days of Christmas" count-down of holiday specials.
The "25 Days of Christmas" is a reference to the traditional Twelve Days of Christmas, which were not a count-down to Christmas but rather the twelve day celebration that ran from Dec. 25 until the Feast of the Epiphany on Jan. 6. This was a very festive time in Christian cultures everywhere. The Christmas Season, as far as the Church is concerned, doesn't culminate on Dec. 25. It begins on Dec. 25 and runs through the Feast of the Baptism of the Lord, which this year is observed on Jan. 13.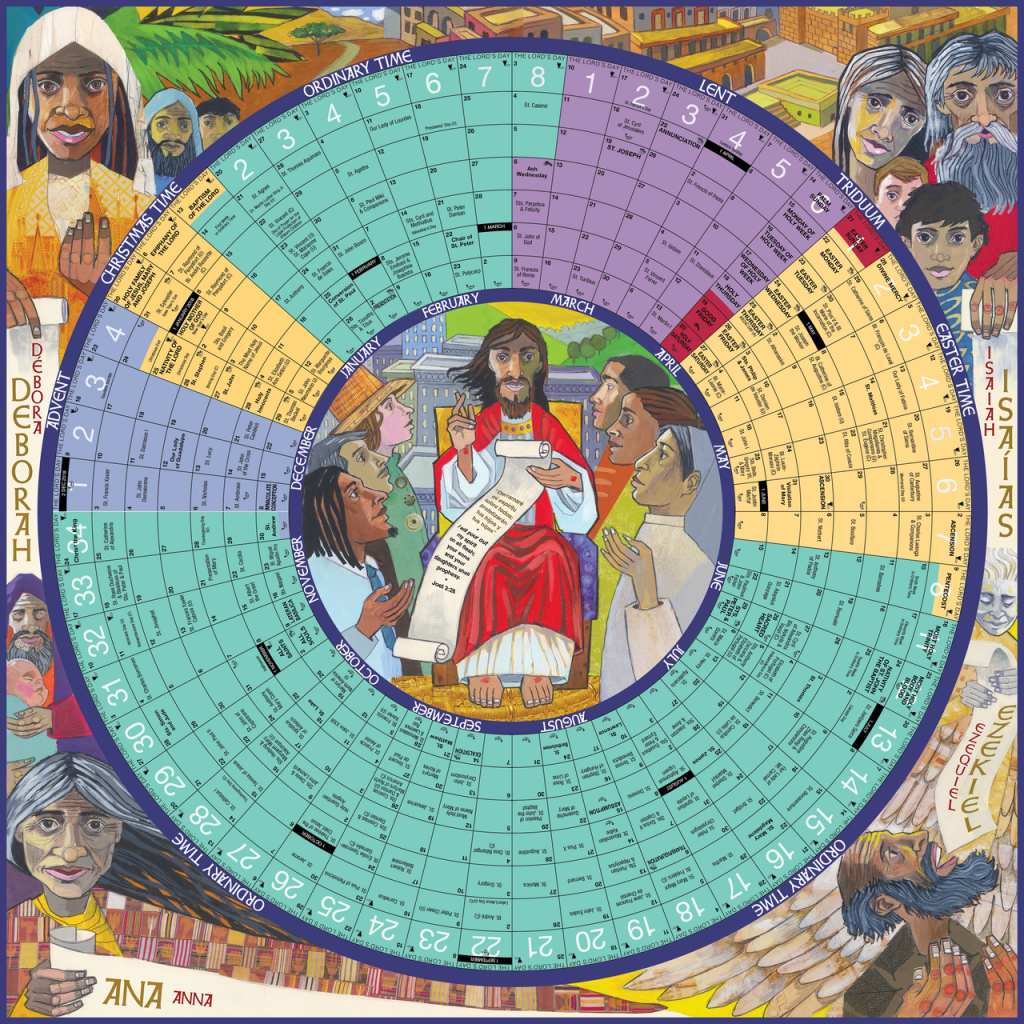 Looking around at the holiday decorations, it may seem like Christmas is already upon us, but technically we are still in Ordinary Time until this coming Sunday, Dec. 2, which officially begins the Advent Season. That's right. The Church has a whole season of preparation to help us get ready for our Christmas celebration, and that hasn't even begun yet. We still have four weeks of Advent to get through before we start singing "Silent Night" and "Away in a Manger."
Am I saying people are wrong to put up Christmas decorations early? Nah. I'm no grinch. I can appreciate people's eagerness to celebrate a beloved holiday. I can also appreciate people's desire to make their homes look festive during what can be a rather gloomy time of year, with short days and long nights. There's no sin in wanting to bring some joy into our homes with a little greenery and a few twinkling lights. I'll probably be doing that myself very soon.
But it is important for us as Catholics to be attentive to the liturgical season that we are in, and to celebrate accordingly. I only have a problem with celebrating Christmas early when it starts to overshadow Advent. If we begin our Christmas celebration in earnest on the day after Thanksgiving, we can end up ignoring entirely this season of preparation that the Church calls us to observe. Then by the time Dec. 25 rolls around we are pooped out on Christmas and are not able to appreciate the full Christmas season that lasts until the middle of January.
Advent is a season of waiting. The word advent means "coming." We wait for the coming of the Christ in glory at the end of time. We wait to celebrate liturgically his coming in the flesh on Dec. 25. But waiting is something many of us have forgotten how to do. Our society rewards instant gratification. Whether it's fast food, instant oatmeal, video-on-demand, or something as morally serious as pre-marital sex, our society tells us that we shouldn't have to wait to get what we want. We've forgotten the old wisdom that good things are worth waiting for. We've forgotten the lessons that come with learning how to wait with grace. Patience is an unpracticed virtue.
I say this as someone who greatly appreciates modern conveniences like two-day shipping and high speed internet. I like not having to wait for the things that I want. But I also know that it is good for me, spiritually speaking, to have to wait on things from time to time. It's good for me to learn how to tell myself "no, not now." It's good for me to know that certain things have their proper time and place, and they are simply better if I wait until the time is right. As good as many aspects of our on-demand society are, they have the negative side effect of making us spiritually soft when it comes to learning the virtue of patience. We need to be mindful of that, so that we can be more intentional about teaching ourselves to wait.
Advent invites us to do just that. It reminds us that there is a time for every season, to quote Ecclesiastes 3, including a time to wait. So give Advent its due this year. Allow yourself to look forward to the Christmas celebration with anticipation. Take the time to prepare — not just to prepare your homes with decorations, but to prepare your spirit to receive the coming of Christ. Good things come to those who wait.
---