Welcome New Students!
Are you a new student starting at WCU this Spring Semester? We want to get to know you, and we'd love for you to get to know us! (Be sure to also check out our Covid-19 protocols).
What's Happening this Semester
Covid-19 may limit some of our social activities, but it can't stop us from spreading the Good News and coming together in Christ! Here's some of what we have happening during the Spring 2021 semester.
Sunday Mass at Hillside Grind Coffee House starting Feb. 7 (learn more)
Wednesday Night Holy Hours of Eucharistic Adoration starting Jan 27 from 8-9 PM
Small Groups for men and women (learn more)
Opportunities for community service
Tell us about yourself
Please take a few moments to fill out this brief registration form to be connected with our ministry.
Follow us on Social Media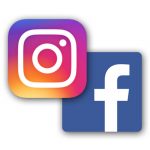 More Questions?
If you have any questions, or just want to say hello, feel free to email our campus minister, Deacon Matt Newsome, at ccm@wcucatholic.org. We can schedule time to meet in person or remotely via Zoom, Google Meet, Skype, or just a regular old phone call.
Know of our prayers for you throughout the semester!