Welcome New Students!
Are you a new student starting at WCU this Spring Semester? We want to get to know you, and we'd love for you to get to know us! (Be sure to also check out our Covid-19 protocols).
Tell us about yourself
Please take a few moments to fill out this brief registration form to be connected with our ministry.
Follow us on Social Media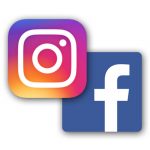 More Questions?
If you have any questions, or just want to say hello, feel free to email our campus minister, Deacon Matt Newsome, at ccm@wcucatholic.org. We are happy to schedule virtual meetings over Zoom, Google Hangout, Skype (or just a regular old phone call) if you'd like to chat before the school year begins.
We are already praying each day for all incoming students and can't wait to meet you in person!