Weekly Update from CCM
Welcome Students!  
Cullowhee is beginning to come to life as some of you are returning to campus early for various activities, and I look forward to welcoming the rest of you this weekend.  I especially look forward to getting to know all the new freshmen who have been in touch with me over the summer expressing an interest in Catholic Campus Ministry.
As you get settled in on campus, please make a point to come by to check out some of the events we have going on at the Catholic Student Center and get to know your fellow Catholic students.  (For new folks who don't know where we are, we are No. 68 on the campus map.  Or you can
see our web site for a map
to our location.)
HOLY DAY
Thursday, Aug. 15:
 The Solemnity of the Assumption of the Blessed Virgin Mary is a Holy Day of Obligation.  Mass times at St. Mary's are 9:00am and 6:00pm.  If you need a ride from campus, or can offer a ride, please post on our
Facebook Group
to arrange carpools.  
WELCOME WEEK
Saturday, Aug. 17:  Valley Ballyhoo on the UC Lawn from 4:30-7:00pm.  Catholic Campus Ministry will have an information table set up, so please come by and say hello!
Sunday, Aug. 18:  First Mass of the Semester in our campus chapel.  Mass is at 7:30pm.  Come a half an hour early to pray the Rosary with us.  Stay after Mass for some fellowship.  Meet our new pastor, Fr. Voitus, who will be available for Confession before and after Mass.  
Wednesday, Aug. 21:  Freshmen and new transfer students are invited to an Open House at the Catholic Student Center at 5:30pm.  Get introduced to campus ministry, your campus minister, and one another.  Then at 6:30pm everyone is invited for our first "Supper @ the Center" fellowship dinner.  Enjoy a free home cooked meal each week.
Friday, Aug. 23:  Sunset picnic and hike at the Blue Ridge Parkway.  Meet at the Catholic Student Center before 6:00pm; we will carpool up to the Blue Ridge Parkway and enjoy a hike to the top of Waterrock Knob.  It's a brief hike, but steep, so wear good shoes.  If the weather is clear you can see three states from the top.  A picnic dinner will be provided.  Bring a smile and a camera!  (We'll be back on campus around 9:00pm).
ONGOING
Parking Stickers:  One way we raise funding for CCM is by selling parking stickers for our lot.  They are $50 per semester and are available at the Catholic Student Center.  Please come by and ask about a parking sticker if you are interested.
Rummage Sale:  One of our other big fundraisers is an annual Rummage Sale at St. Mary's parish.  This year the sale dates are Sept. 6-7, with a "parish preview" evening on Sept. 5.  I will be needing student volunteers to help with the sale, both the days of and in the weeks before for preparation.  If you are interested, please contact me.
LOOKING AHEAD
Some important dates to have on your calendar.
Sept. 13-14:  Eucharistic Congress, Charlotte, NC
Oct. 25-27:  Fall Beach Retreat, Folly Beach, SC
Nov. 8-10: Charis Retreat, Black Mountain, NC
More information about the above events will be forthcoming, so stay tuned!
STAY IN TOUCH
If you have not already, please join our
Facebook Group
to keep up to date on all the events and opportunities we have going on at CCM!
That's all for this week!  I encourage each of you to pray for a successful and anxiety-free start to the new semester, for blessings upon all those travelling back to WCU this week, and that God's will be done in you life during your time on campus.
May the Lord bless you and keep you!
Matt
—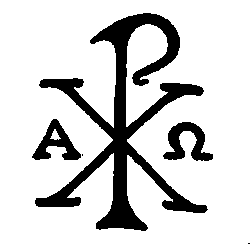 WCU Catholic Campus Ministry
Matthew Newsome, MTh, campus minister
(828)293-9374  |   POB 2766, Cullowhee NC 28723