Weekly Update from CCM
Dear Students,
Thanks to those of you who made the drive down to Charlotte this weekend to participate in the 9th annual Eucharistic Congress with us.  It was a huge success, a very powerful experience, and one that I hope more of you can join with us in next year.
The Holy Spirit continues to be active in our campus ministry here at WCU. Lots of things for you to participate in, so let's get right to it.
WEDNESDAY
This week's fellowship meal at 6:30pm will be prepared by Nick.  He's serving up nachos – every college student's favorite!  So come join us!  After we eat, Rebecca will lead our program for the evening.
SATURDAY
This Saturday the university is holding an Interfaith Conference at the UC from 8am till noon.  I will be speaking at 11:00am on "Catholicism 101."  I'll be attempting to paint a picture of the Catholic Church and how she views herself and her place in the world to non-Catholics.  It should be fun!  Please come and support me, or check out some of the other speakers.  
SUNDAY
Sunday Mass at 7:30pm as usual, with Rosary 30 minutes before Mass.  A reminder that Fr. Voitus is available for Confessions during Rosary time.  Also, if you want to schedule a Mass intention for any of our campus Masses, please just let me know.  Our Credo session after Mass this week will be on God – His nature, His attributes, and how it is we can know anything about God.  We'll tackle the mystery of the Trinity, as well.  Please come with your questions!
SMALL GROUPS
We encourage you to participate in one of our small group sessions!  Each week a different passage of scripture is used as the focus of prayer and discussion.  Our small groups generally consist of 4 to 6 people, so it's a great way to talk about your faith in a relaxed, intimate setting.  Our small groups meet from 6:30 to 7:30pm at the following locations:
MONDAY – Central Common Room
TUESDAY – Balsam Lobby
THURSDAY – Lobby between Benton & Albright
THURSDAY (Grad Students) – Catholic Student Center
TAKE A HIKE! – A walk with the Fathers
We will be visited on Friday, Sept 27, by Fr. John Eckert, pastor of St. John the Baptist in Tryon, NC.  He's coming up to visit his good friend Fr. Voitus and he wants to stretch his legs in our beautiful mountains.  Our hiking location is to be determined, but it will be a short hike not too far from campus.  Meet at the Catholic Student Center at 3:30pm to join Fr. Eckert, Fr. Voitus and myself for our wee adventure.
FIRST FRIDAYS
Starting on Friday, Oct. 4, Fr. Voitus will be offering Mass in our chapel at 3:30pm followed by Adoration and Benediction.  All who are interested are invited to come!  We are hoping to make this a regular event each month.  
ADORATION
In addition to the First Friday Adoration, we are trying to make Adoration as available as possible during the week.  Our goal is to have 30 minutes of silent Adoration time available in our chapel around lunch each day (generally noon to 12:30).  Until we get a regular schedule, please continue to check our
Facebook group
each morning – we will announce it there if Adoration will be available that afternoon.
BEACH RETREAT
Our annual Fall Beach Retreat will be Oct. 25-27 this year.  Mark your calendars now!  We will be returning once again to Folly Beach.  The registration fee is $50 and I should have the registration form online sometime this week – check Facebook to be notified when that becomes live.  Space is limited on this to the first 16 students who sign up, so don't delay!
COLLEGE DISCIPLE RETREAT
Our final retreat opportunity this semester is the Diocesan College Disciple Retreat Nov. 8-10 in Black Mountain, NC.  Registration for this event is also $50 and is online now.  For more information about the retreat and to register, please go to:
http://www.catholiconcampus.com/retreat
My prayers for all of you this week!  I hope God continues to bless each one of you!
Matt
—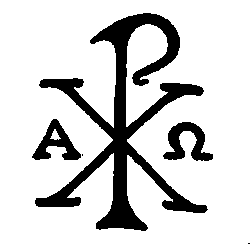 WCU Catholic Campus Ministry
Matthew Newsome, MTh, campus minister
(828)293-9374  |   POB 2766, Cullowhee NC 28723