Weekly Update from CCM
Good afternoon, students!
A quick update of our schedule this week:
WEDNESDAY
This week the Wiebelhaus twins are cooking us dinner!  Baked ziti is on the menu, so come hungry, but leave room for homemade brownies for dessert.  After dinner, Joseph and Rebecca will be teaching us about "Hispanic Catholic Traditions."  If you are an Hispanic Catholic, come share – if not, come learn about this vital part of our Catholic culture.  
THURSDAY
Please note I will be out of my office on Thursday this week to attend an Education Vicariate presentation in Hickory
THIS WEEKEND
This weekend is our Diocesan Discipleship Retreat.  We have seven students from WCU joining students from nine other college campuses in our diocese.  Please pray for those of us on retreat.  If you have signed up please check your email for information about car pools, arrival time, etc.
SUNDAY
Rosary & Confessions at 7:00pm.  Mass at 7:30pm.  After Mass, our Credo session will be about "Last Things," Heaven, Hell, Purgatory, the Resurrection of the Body and all that good stuff.  Come with your questions!
NEXT WEEK…
On Thursday, Nov. 14, we will join students from other campus ministries at Illusions in the UC at 7:00pm for "One Campus, One Purpose," an ecumenical evening of prayer and discussion.  Let's have a great Catholic showing at this event!
AND THE WEEK AFTER…
On Thursday, Nov. 21, at 7:00pm, Fr. Dwight Longenecker will be giving a talk at St. Francis of Assisi in Franklin entitled "Why I Am Catholic Today: Being an Intentional Catholic."  Fr. Longenecker is a former Anglican priest, and former anti-Catholic evangelical Protestant.  Hear him tell of his conversion story, and his journey into the Catholic priesthood (as a married man with four children).  We plan on organizing a carpool from WCU for students who want to attend this talk, so if you are interested please post in our Facebook group.
SMALL GROUPS
Remember our small groups continue to meet on Mon, Tues, and Thurs each week.  Participating in a small group is a great way to get to know fellow Catholics and grow in your faith.  
Have a great week and God Bless!
Matt
—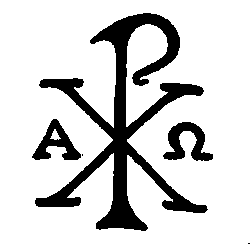 WCU Catholic Campus Ministry
Matthew Newsome, MTh, campus minister
(828)293-9374  |   POB 2766, Cullowhee NC 28723