Weekly Update from CCM
Dear Students,
I hope you are having a great week, despite the rain.  I'm sure you have heard "April showers bring May flowers."  One of the psalm antiphons from Morning Prayer today in the Liturgy of the Hours is, "You have visited the earth and brought life-giving rain to fill it with plenty, alleluia."  What a beautiful way to envision God's Incarnation, as a loving rain falling from heaven to bring new life to the earth.  Remember that the Easter season lasts six weeks, until Pentecost — so we can still say Happy Easter!
Here is this week's schedule.
TUESDAY (Today)

Adoration from noon till 12:30 in the chapel
Community Table volunteer service from 3:30-6:00pm.  Meet at CCM by 3:15 for a ride.  Please let me know if you'd like to volunteer today!

WEDNESDAY (Tomorrow)

Adoration from 5:30pm until the end of Evening Prayer, in the chapel.
Evening Prayer at 6:00pm.
Supper @ the Center at 6:30pm.  This week JohnMark and Mairenn are cooking up some jambalaya for us.  Yum!  Our program this week, led by Shawn and Pasquale, will take a look at Film and Faith, focusing on the Star Wars saga.  How does Star Wars relate to Catholic faith and morality?  It will be a great discussion and we hope you can join us.
Fundraising Dinner volunteer meeting at 8:30.  Joan from Half Past will meet briefly with all students volunteering to help at our upcoming fundraising dinner (see below).

THURSDAY

Small Group scripture study meets on the UC balcony from 5:30-6:30.  Bring a friend!

SUNDAY

Confession/Rosary at 3:30pm
Mass at 4:00pm
Credo from 5:00 to 6:15pm.  Our discussion topic this week will be on Liturgy & Prayer.  How do Catholics pray?  Does it matter how you pray?  Learn how to enrich your prayer life — come with questions!

NEXT MONDAY

Small Group scripture study meets at Starbucks at 10:30pm.  Bring a friend!
ATTENTION SENIORS!
Are you graduating this May?  We'd like to honor you at our last Wednesday dinner of the semester.  We are also seeing about scheduling a Baccalaureate Mass to celebrate your success.  Please get in touch with me if you are interested in participating in either of the above.
ANNUAL FUNDRAISING DINNER
Our annual campus ministry fundraising dinner will be at St. Mary's on Friday, April 24, at 6:00pm.  We rely on student volunteers to make this happen.  We need volunteers on Thursday afternoon and also Friday afternoon and evening.  If you can help, please get in touch with me or join our special
Facebook event for the dinner volunteers
.  
There will be a brief meeting at CCM this Wednesday evening at 8:30 with Joan from Half Past (the caterers) for all volunteers.
FAITH FACTS – CONFESSION
In my gospel reflection this past Sunday, on Divine Mercy, I mentioned how our gospel reading from John 20:21-23 shows us where Jesus, through the Holy Spirit, grants the Apostles the authority to forgive sins — the start of the Sacrament of Confession or Reconciliation.  There is, in fact, much more scriptural evidence than this for the establishment of this sacrament, as well as the testimony of many early Church Fathers.  If you are curious as to the origins of this sacrament, or need help answering the question, "Why do Catholics confess their sins to a priest?", take a look at this article below.  It was originally written for an RCIA class several years ago, but I have just now added it to our campus ministry blog to make it easier for you to share with others.
Until next week, I pray you continue to have a blessed Easter season!
Christus Resurrexit!
Matt
—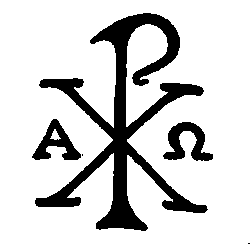 WCU Catholic Campus Ministry
Matthew Newsome, MTh, campus minister