Weekly Update from CCM
Dear Students,
What a great first week at Catholic Campus Ministry. It's been amazing reconnecting with returning students (including some visiting graduates), and getting to know so many new and enthusiastic freshmen. Thanks to all who came out for Mass, for our Wednesday dinner, and for our hike. We have many more opportunities for you to get together, enrich your faith, and enrich our community. Here's what's on the schedule this week.
St. Benedict of Nursia. This week our Wednesday
Night program will feature guest speaker Dr. David
Dorondo, Oblate of St. Benedict.
SMALL GROUPS
This week we will begin our small group meeting schedule. The small groups are an important part of our student ministry at WCU. These are groups of 3 to 12 students who meet regularly for fellowship, encouragement, discussion and spiritual growth. Small groups are for people just starting to respond to the Gospel in the initial stages of conversion as well as for the committed Christian seeking to deepen their faith. Small group discussions are always based around a scripture passage, and the meeting time is centered in prayer. To get a sense of what a small group meeting is like, you can watch this two minute video:
http://vimeo.com/17893028
We currently have three ongoing small groups. We invite you to participate in whichever one best fits with your schedule (if none of these work, please talk with us about starting a small group at better time for you).
MONDAYS from 6:30-7:30pm in the Village Commons.

TUESDAYS from 6:30-7:30pm in Balsam Lobby (note, there is no Tuesday Small Group this week due to the Confirmation Mass).

THURSDAYS from 5:30-6:30pm on the UC Balcony.
By attending a small group, you are not making a commitment to participate every week. You are welcome to just come and try it out — and bring a friend whom you think may benefit from the experience!
TODAY – TUESDAY
Adoration: 12:00-12:30. Join us at noon in our chapel for thirty minutes of silent Eucharistic Adoration. Great quality time with Jesus!
Confirmation Mass: Bishop Peter Jugis will celebrate Mass this evening at St. Mary's at 7:00pm and will confirm 16 of our parish youth. Several members of our WCU student choir will be helping to provide music for this Mass. Anyone from our campus community is most welcome to come and celebrate with the parish, supporting our new confirmandi with your prayers.
NOTE: No Tuesday small group this week!
WEDNESDAY
Evening Prayer. 6:00pm in the CCM chapel. We are going to begin offering evening prayer Vesper services each Wednesday prior to our dinners, for those who would like to take advantage of a mid-week prayer service. Evening prayer (vespers) is one of the hours from the Liturgy of the Hours, a traditional liturgical prayer of the Catholic Church typically prayed by clergy and those in religious professions, but which the lay faithful are also invited to participate in as much as possible. If you've never prayed the Liturgy of the Hours before, don't worry, we'll guide you through it. Please come!
Supper @ the Center: 6:30p. Join us for dinner this week. Jessica Keene and Nancy Wiebelhaus are teaming up to prepare a delicious meal for us, with dessert! After dinner, we have a special guest presenter. Dr. David Dorondo is a professor of history here at WCU. He is also an oblate of the Benedictine order. An oblate is a lay person who has formally associated themselves with a religious order without taking the same level of vows as monks or nuns. These lay associations are sometimes called "third orders." Many religious orders have third order associations, and these will be the topic of Dr. Dorondo's presentation. He's a great speaker, and it's always an edifying evening when he can join us, so you don't want to miss it!
THURSDAY
Adoration: 12:00-12:30. Thirty minutes of silent Eucharistic Adoration in our chapel.
Small Group: 5:30-6:30p on the UC Balcony.
SUNDAY
Rosary & Confession: 3:30p. Come half an hour early for Mass to pray the rosary with us. Father is also available during this time to hear confessions.
Mass: 4:00p in our chapel. Come early to get a seat by the AC!
Credo: 5:15ish to 6:30p. The Latin word credo means "I believe," and that is the topic for our discussion this week: "I Believe" — what does it mean to have faith, and why is it important? Come with your questions!
NEXT MONDAY
Small Group: 6:30-7:30p in the Village Commons.
Simply Stitched is a group of students who knit or crochet (or wish to learn) and get together once a week to make items for donation either to the Smoky Mountain Pregnancy Care Center or for local parish families in need. Anyone is welcome, and it's not just for the ladies! They meet at Alex Cassell's house. Those needing a ride carpool from CCM at 7:45pm.
LOOKING AHEAD…
Eucharistic Congress
is Sept 19-20 at the Charlotte Convention Center. This is the largest gathering of Catholics in our Diocese, who come together to hear great speakers, take advantage of some amazing Catholic vendors, fellowship with one another, and most importantly, adore our Eucharistic Lord! We have special events for college students, including an overnight lock-in at St. Peter's in downtown Charlotte. We'd like to get a large from from WCU going. For more information, and to register, see:
http://www.catholiconcampus.com/eucharistic-congress
FAITH FACTS!
In honor of our Wednesday night guest this week, you can get a jump start on the discussion by learning a little more about Benedictine Oblates. You can read an introductory article about them here:
http://www.osb.org/obl/intro.html
Many orders, not just Benedictines, have oblates or third orders. Please come Wednesday night to find out more!
Until next week!
Pax Christi,
Matt
—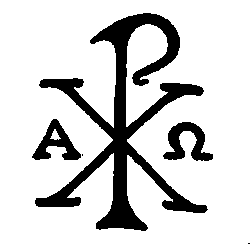 WCU Catholic Campus Ministry
Matthew Newsome, MTh, campus minister
(828)293-9374 | POB 2766, Cullowhee NC 28723