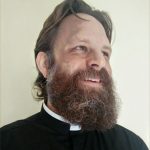 Dear Campus Ministry family,
Suffice to say, things have been changing rapidly as our country, our campus, and our Church have taken steps to ensure the safety of our community in response to the Covid 19 coronavirus pandemic. Western Carolina University, like many other schools, has closed residential halls and transitioned to remote instruction for the rest of the semester. The Diocese of Charlotte, like many other dioceses, has suspended the celebration of all public Masses in compliance with CDC recommendations limiting gatherings to ten people or less. The diocese has also instructed all parishes, ministries and organizations to cancel any gathering of more than ten people. This is in effect at least until Holy Thursday (April 9). A decision will be made about Masses and activities for Holy Week and beyond closer to the time based on how things progress.
Like what you read? Help share the good news!