An important message from Deacon Matt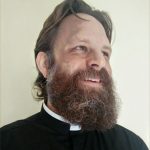 Dear Campus Ministry family,
Suffice to say, things have been changing rapidly as our country, our campus, and our Church have taken steps to ensure the safety of our community in response to the Covid 19 coronavirus pandemic. Western Carolina University, like many other schools, has closed residential halls and transitioned to remote instruction for the rest of the semester. The Diocese of Charlotte, like many other dioceses, has suspended the celebration of all public Masses in compliance with CDC recommendations limiting gatherings to ten people or less. The diocese has also instructed all parishes, ministries and organizations to cancel any gathering of more than ten people. This is in effect at least until Holy Thursday (April 9). A decision will be made about Masses and activities for Holy Week and beyond closer to the time based on how things progress.
This means all CCM events are cancelled for the time being, including our Spring Retreat which was scheduled for Apri 3-5. Anyone who has already paid the registration fee for the retreat will be refunded.
Our chapel remains open for private prayer. We are taking care to sanitize all frequently touched surfaces daily, including the backs of the pews. I plan, at least for now, to continue offering Adoration from 12:00-1:00 pm on Tuesdays and Thursdays. That may change as things move forward.
I will primarily be working from home, but I remain available for students via email, text, phone call and Facebook Messenger. I will be working remotely to continue to provide catechesis for our RCIA group, and I am available by appointment for individual meetings with any student who is still in Cullowhee. Father Coleman is also available, and is working on a revised schedule for Confession times. That will be announced on St. Mary's website and Facebook Page.
During this time I will be frequently updating our social media. If you have not done so already, I encourage you to join our Facebook Group, like our Facebook Page, and/or follow us on Instagram and Twitter to stay connected.
I have also started updating our YouTube channel more frequently. As we are unable to be together in person, I plan on posting daily (or nearly daily) videos with reflections on scripture, prayer, and other information to help us be formed in the faith. Please subscribe to our YouTube channel to receive these updates.
Not being able to attend Mass on Sundays is very troubling for most of us, but this is not a unique experience. The Church also suspended public Masses 100 years ago in response to the Spanish Flu pandemic. Many Catholics in mission territories with very few priests frequently are unable to worship at Mass. This can be an occasion for us to experience solidarity with those who are routinely unable to be at Mass due to illness, persecution, or a shortage of priests.
There are a few important things I ask you to keep in mind. The first is that our bishop has granted dispensation from the obligation to worship at Mass on Sundays for all the faithful of the Diocese of Charlotte, so there is no need to feel guilty about missing Mass. The second is that Masses are still being offered. Our priests continue to celebrate Mass privately each day, for our intentions and for the good of the Church and the world. The Mass is a powerful source of grace for us, even if we are not there in person. It is possible to make a spiritual communion by uniting yourself in spirit to the prayers of the Mass and praying for the intentions of the Church.
Even though we have been dispensed from the obligation to attend Mass, we are still under the divine commandment to keep the Lord's Day holy, so we should do all we can to keep Sunday as a day of prayer and rest. Ways to do that include watching one of the many Masses being live streamed, reading and praying with the scripture readings from Mass, praying the rosary, and praying the Liturgy of the Hours. These things can be done alone or with our families. I will be posting more advice on how to stay rooted in our faith during these trying times on our web site and YouTube channel in the coming days.
The constant barrage of bad news we have been hearing recently can make us all feel worried and anxious. But be hopeful. Do not be afraid. God is still in charge. These seemingly drastic measures we are taking to curtail the spread of this disease are not only for our own good, but the good of others, especially the most vulnerable in our society. They are acts of charity and opportunities for us to practice self-denial and love of neighbor. In the midst of suffering we must remember that we worship a God who suffers with us. He remains for us a source of strength, comfort and refuge.
"There is cause for rejoicing here" although "you may for a time have to suffer the distress of many trials" (1 Pet 1:6).
Know of my daily prayers for you. Please pray for me, and for one another.
In Christ's Peace,
Deacon Matt
---